2019 Block Kids Contest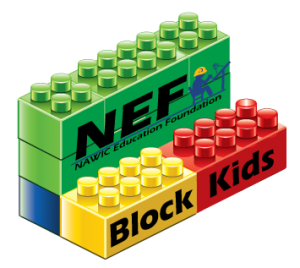 The National Association of Women In Construction (NAWIC) hosts their annual Block Kids Building Program for 1st-6th Graders. This is a national building program competition which introduces children to the construction industry in an effort to create an awareness and promote an interest in future careers in one of the many facets of the industry.

The competition involves the construction of various structures with interlocking blocks, and three of the following items: a small rock, string, foil, and poster board.

Local winners are advanced to a Regional competition, and one semi-finalist from each region is entered in the National Program competition. National prizes are awarded to the top three projects.

This program is open to children in 1st through 6th Grade only. There are a limited number of spaces available.
An official entry form will be emailed to registered participants.
Return to full list >>